| | | |
| --- | --- | --- |
| Easydrift | V1 | V2 |
| OD | 640mm | 600mm |
| ID | 600mm | 560mm |
| Width | 200mm | 180mm |
| Weight | 8.51kg | 6.53kg |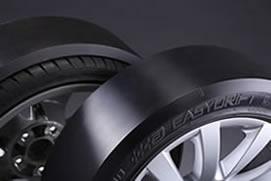 Application Illustration
03-2016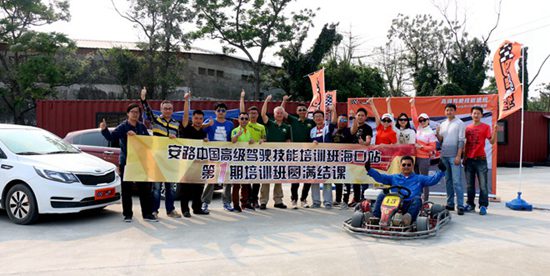 On March 26th-27th, 2016, SafeRoads China and Advanced Driving Skills Club of HaiKou held an EasyDrift training course in HaiKou city. 12 students attended the training.
EasyDrift training course trains advanced driving skills, it teaches drivers how to control a car at the limit of tire friction, more importantly, how to correct a car which has lost control. First, students experienced losing control and drifting on karts equipped with EasyDrift rings. Later they did the same on a real car. After the training, students could control a drifting car by fine control of steering, gas and brake pedals.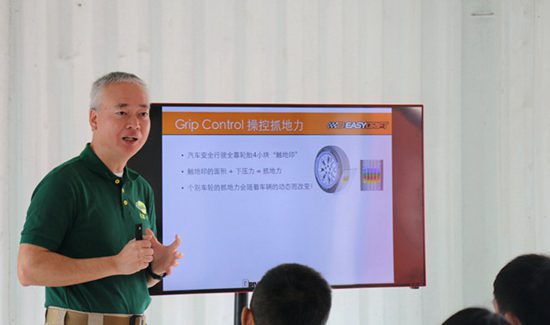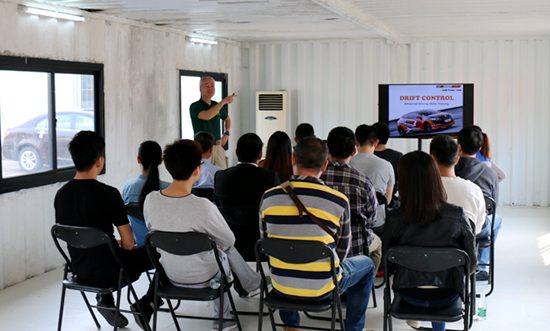 EasyDrift advanced driving training helps drivers regain control in a dangerous situation by repeated practice, strengthened awareness, muscle memory and reflex.